Dentistry Top 50 2021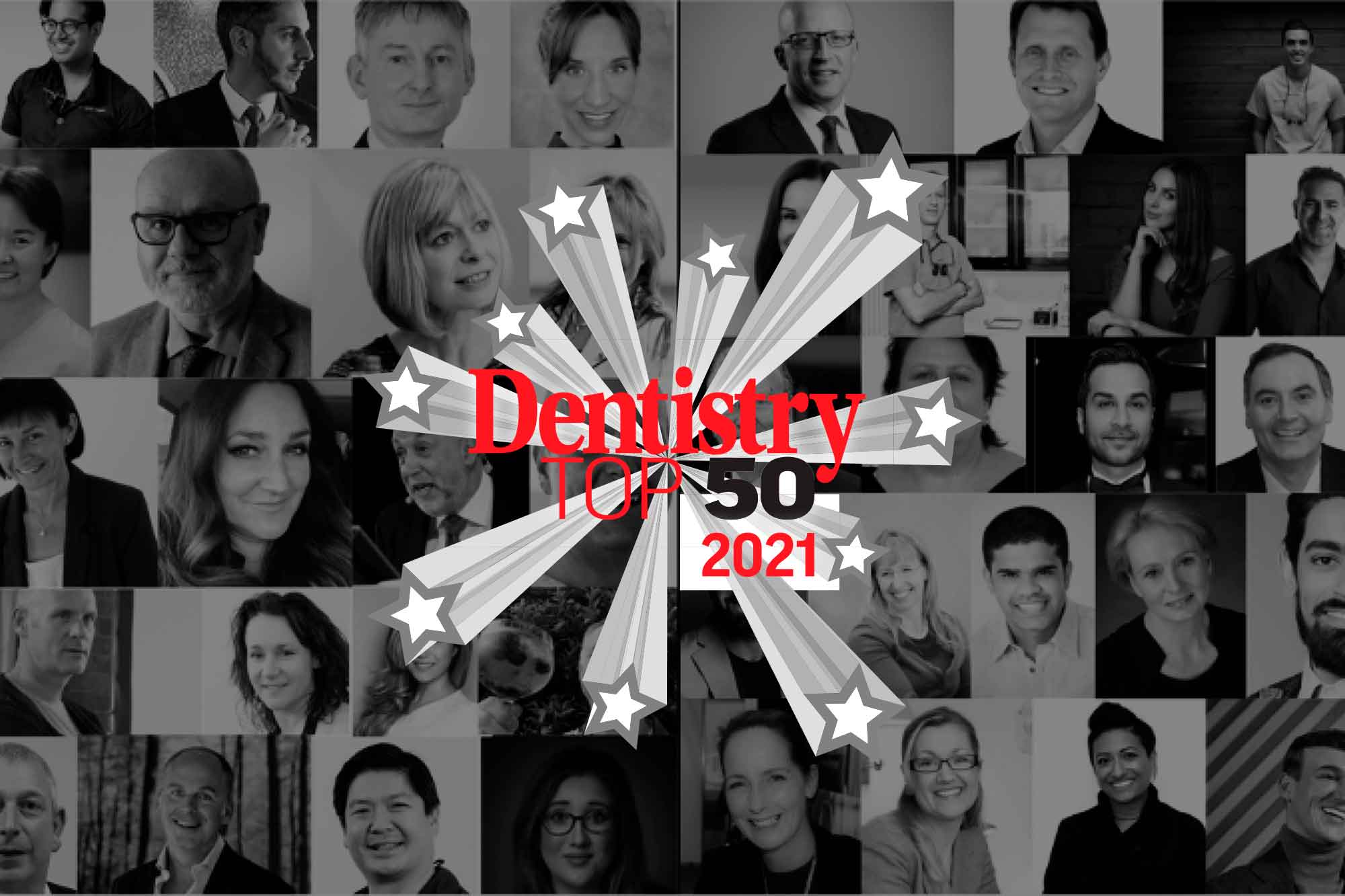 From social media movers to lockdown heroes, the Dentistry Top 50 is back, highlighting the people making a difference in the profession for another year.
The Dentistry Top 50 has returned – but this year, it comes with one crucial difference.  
There has been no canvassing for support, no stacks of voting forms delivered via beleaguered postmen, no avalanche of online votes to sift through or last–minute flurry of forms submitted through offshore server farms.
This year, Dentistry magazine is making the selection. 
Success, in all forms 
After the last year, we no longer felt that our traditional 'biggest number of votes' approach was the most appropriate way to back up what has become one of the most popular and talked about features in UK dental media.
Instead, we wanted to delve a little deeper into the achievements of the profession and tease out a wider snapshot.
Yes, in some ways, the new Top 50 is much like it ever was: a measure of impact and  influence.
But it is also a recognition of other things, too. Innovation and drive; passion and belief. In essence, people who are making a difference.   
There is no one yardstick that we have measured against; no single metric or secret formula for guaranteed inclusion.  
Why? Because that is not how life works. Dentistry, and the ways we define 'success' or 'influence' within it, is as rich, varied and diverse as the people who make up the profession itself.  
These results are the culmination of hours of discussion and deliberation from our entire editorial team. We are sure that not everyone will agree with all our choices, but let us assure you that no name on here was chosen lightly.
We could fill this list twice over with even a cursory conversation about dentistry's key figures. The challenge was bringing that number down to these few.  
Rising up
Below you will see names from across all walks of the profession. Some are already extremely well known for their contribution to the profession over many years. Others are educators or academics.
They rub shoulders with dentistry's new breed: people whose mastery and understanding of social media has helped them branch out. They have broken down barriers between patients and the profession – and built impressive careers while doing so.  
Yet more are on this list simply because they have stood up to be counted. After a most unusual 12 months, heroes have risen from within our ranks to help their colleagues. They stand in this list on merit.  
You might note, too, that there is no ranking in this list. Again, we have very good reasons for this.
Dentistry, in its finest moments, is a community – a fact that is too often forgotten. The Top 50 is about raising people up, not comparing them.  
By leaving the popular vote behind this year, we are delighted to present you with a list of people that better reflects the wide – and wonderful – world of dentistry in the UK.  
Welcome to Dentistry's Top 50 of 2021.
Dentistry Top 50 A-D
Dentistry Top 50 E-K
Dentistry Top 50 L-N
Dentistry Top 50 P-R
Dentistry Top 50 S-T
---
Follow Dentistry.co.uk on Instagram to keep up with all the latest dental news and trends.
This article first appeared in Dentistry magazine. You can read the latest issue here.