Clinical Dentistry – the brand new publication for the dental profession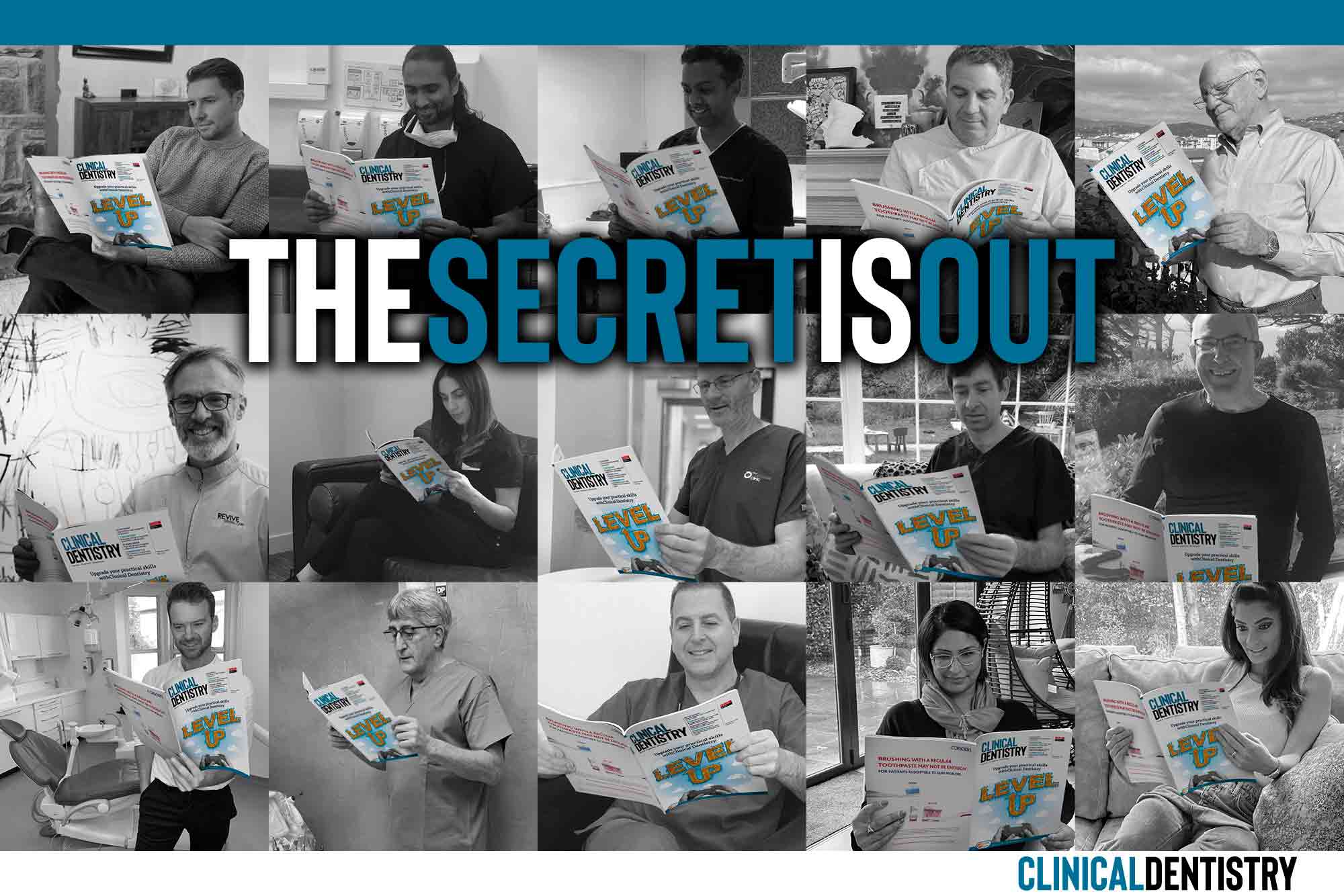 We're excited to announce the launch of our brand new magazine, Clinical Dentistry.
Here at FMC, we've brought together a dental journal aimed at keeping professionals of all ages, abilities and experience up to date with the latest clinical developments and techniques.
The abundance of information available at the click of a button means a growing cohort of well-informed patients. To rise to this challenge, we want to bring GDPs of every level a range of practical and multidisciplinary articles.
The magazine will include clinical cases from seven key sections; general dentistry, aesthetic dentistry, digital dentistry, endodontics, implant dentistry, oral health and orthodontics.
Something for everyone
Across the year, readers can access more than 50 hours of enhanced CPD, covering all eight of the GDC's recommended topics.
The breadth and depth of the journal's focus means it brings something for all dental professionals.
No frills, no distractions – Clinical Dentistry is as unashamedly passionate about treatment as the profession itself.
Raising the bar
'We're thrilled about the launch of Clinical Dentistry,' says Siobhan Hiscott, editor of Clinical Dentistry.
'Clinical Dentistry is the culmination of several years of planning so being able to finally bring it to life is extremely exciting! With so many challenges and developments in dentistry, it's the perfect title to help in every day practice.
'Clinical Dentistry is all about hints, tips and practical articles which effect daily practice. We're going to be offering dental professionals of all ages and experience articles that are immediately useful, educational and informative.
'We've also brought some of the most inspirational dental professionals from across the UK onto the editorial board to help realise our vision. They all show a commitment to sharing their knowledge and celebrating the exciting diversity of modern dentistry.
'Our aim is to cover every angle, making Clinical Dentistry the go-to dental journal for everyone in the profession. I'm looking forward to the journey, and I hope our readers are too!'
---
The title copies will be available in both print and digital forms for your convenience.
To subscribe, visit www.fmc.co.uk/shop/clinical-dentistry.