Coronavirus could force redeployment of dental staff to support NHS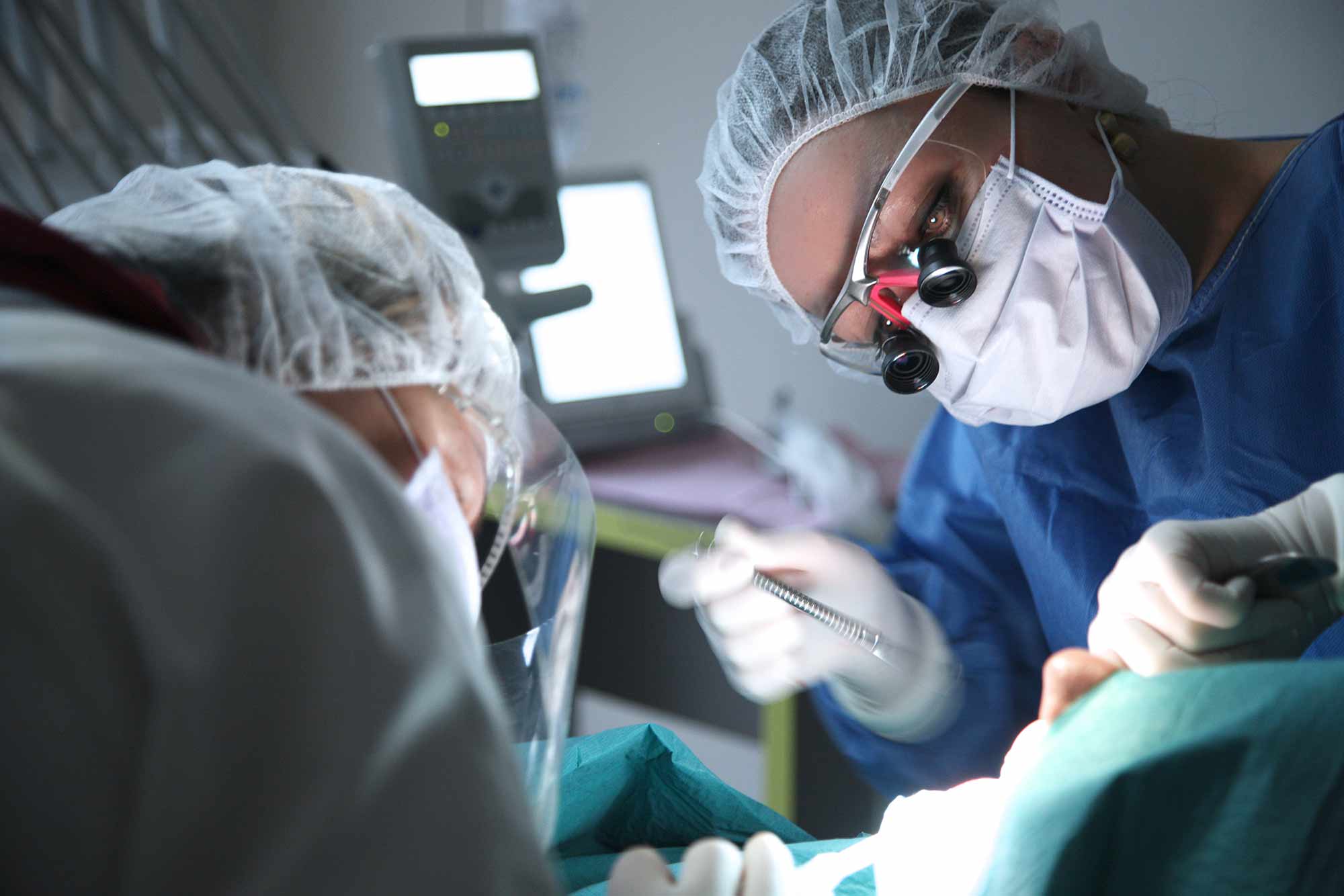 Dentists could be called on to provide support for the health service as coronavirus cases continue to rise.
The British Dental Association (BDA) has said it is possible dental professionals in the UK could be redeployed to assist other NHS healthcare workers.
BDA chief executive, Martin Woodrow, said: 'As the pandemic develops, it is possible that our profession will be asked to redeploy across the health service to provide extraordinary support to an already depleted NHS workforce.
'There would clearly need to be careful consideration about what roles dentists and their teams might take.
'The government website provides more on that notion. There is no further detail available yet, but we will be involved in any discussions.'
Neel Kothari, of High Street Dental Practice, said the government announcement that other healthcare workers 'from a range of disciplines' could be called on should be taken seriously by dental professionals.
'It is the clearest indication yet as to how seriously this outbreak is being taken. In a way, we are dealing with war planning without the country being at war,' he said.
'It will be very hard for the government to force others to assist but it seems we are approaching the point where, those that can will be called upon to help.
'Many will be left scared and confused by this announcement. Nevertheless, we must get over this and ask ourselves serious questions as to how we may be able to help.'
He added: 'Simply put, the building is burning and people are dying. We must all do what we can to protect the public.'
Unique challenge
This comes as dental staff have been confirmed as key workers to help the UK fight the coronavirus pandemic.
The BDA received confirmation that the dental industry meets the key worker criteria set out by the Department for Education.
As a result, all dental practice staff members with children will have access to childcare.
This week, the government announced that schools and nurseries will close nationally to help counter the spread of the virus.
However, if an individual's work is critical to the COVID-19 response then their children will have access to childcare provision.
These 'key workers' fall under a number of categories including health and social care, education, and key public services.
The chair of the BDA's general dental practice committee, Dave Cottam said: 'With schools facing shutdown recognising dentists and their teams as key workers is an essential step.
'We know parents face unique challenges at this unprecedented time.
'This move will enable colleagues to continue delivering care, and support the wider health service.'
However, it is currently unclear whether such childcare provisions will also apply to private practice.
Worrying times
Similarly, the Dental Defence Union (DDU) welcomed the confirmation.
John Makin, head of the DDU, said: 'This is welcome news. It is entirely proper to recognise the skill and dedication of the dental professionals who are continuing to provide appropriate and necessary patient care during this pandemic and to fully support them, protecting their safety and well-being.
'However, we know these are worrying times for all healthcare professionals and at the DDU we are on hand.'
He added: 'We have the flexibility and expertise to guide and support our members with a wide range of dento-legal issues arising during this exceptional period.'