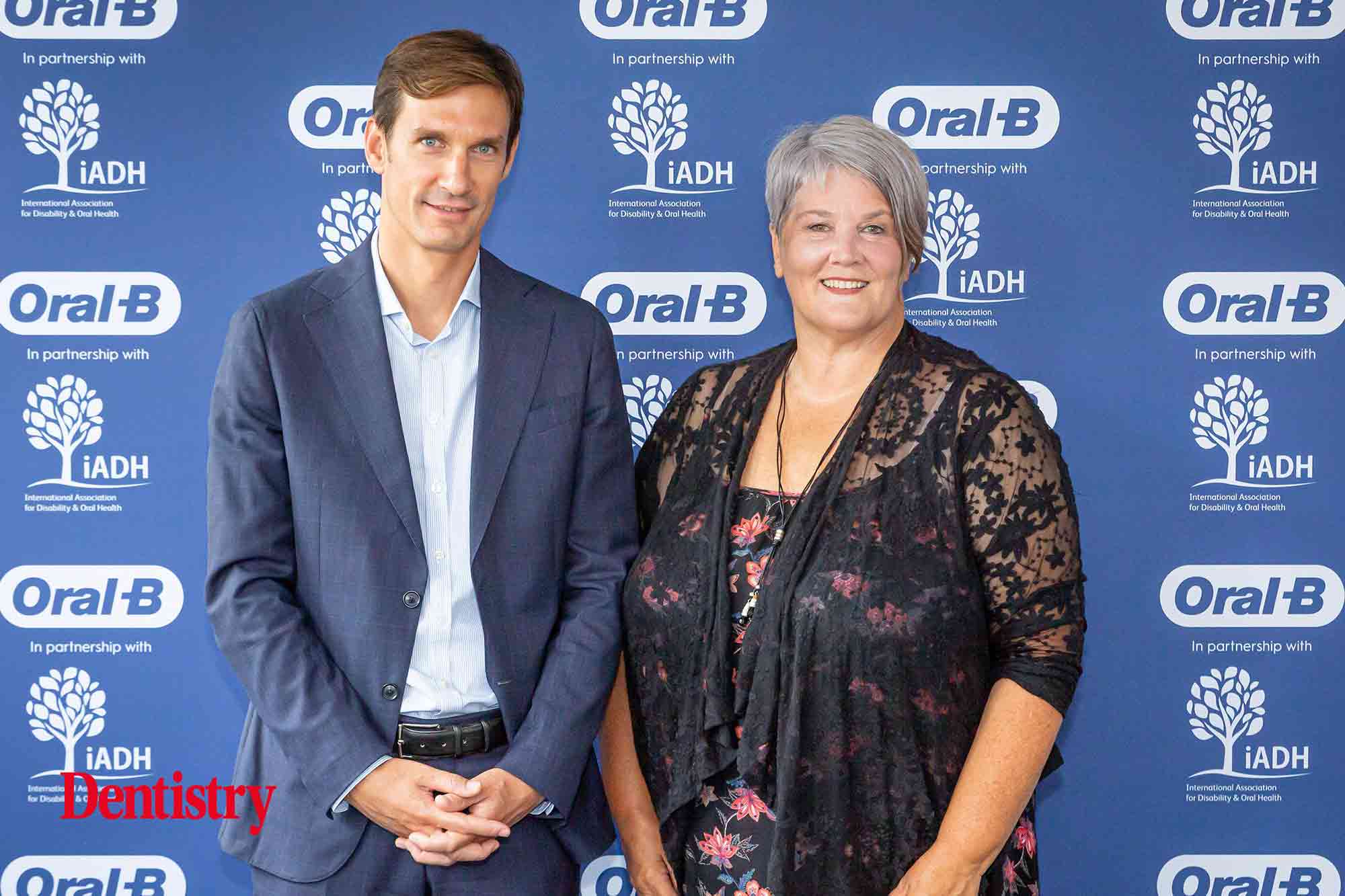 Oral-B has announced its partnership with the International Association of Disability and Oral Health (IADH) in a bid for better inclusivity.
This comes as part of the brand's drive to make oral care more inclusive, accessible, and positive for people with disabilities, their caregivers – and everyone in between.
Approximately 166 million people in Europe are affected by a disability in some way. Recent research reveals that one third of those who experience gum issues due to struggles with maintaining their oral health.
And so Oral-B is on a mission to ensure that everybody has an equitable oral care experience. Whether that be at the dentist practice, easily accessible and personalised tips and tricks, or with the products that are used at home to maintain oral health.
Sense of responsibility
Benjamin Binot is Europe oral care senior vice president for Proctor and Gamble. HE says: 'As the leading innovator in oral health for over 70 years and also the number one dentist recommended brand, we recognise the importance of making oral care accessible to all. We continuously listen to people's experiences with disabilities to understand how we can help them.
'Through this work, we have learned that oral health care struggles amongst this audience are most common because many haven't been taught the skills they need to brush their teeth effectively. They experience a sense of inevitability about their teeth deteriorating. They may be especially anxious in the dentist's chair.
'As a brand, we recognise our responsibility to help ensure that oral care is accessible to all. We are proud to partner with the IADH to work to improve the experience for people living with disabilities.'
The first step of this partnership is to co-create a 'Positive Practices' training program. This is designed to train and educate dental practices on how to become more confident and inclusive when it comes to their patients.
Positive difference
Alison Dougall, IADH president says: 'We are delighted to be working alongside Oral-B to address the significant oral health inequalities experienced by people with disabilities in Europe, through innovation, education, research and advocacy.
'By working together, we aim to make a positive difference to the oral care experience for people living with visible and non-visible disabilities.'
'IADH exists to improve desired oral health outcomes for people with disabilities. Oral-B exists to create the best oral care outcomes. It provides the most rewarding and enjoyable oral care experiences for everyone, every day. Given our shared values, it felt like a very natural fit when Oral-B approached us to come together in partnership.'
The brand will also be present at this year's biennial IADH Congress 2022 in Paris to learn from the global members. They will be sharing their knowledge and experience to improve oral health outcomes for people with disabilities in a KOL workshop hosted by Oral-B.
The findings gathered from the workshop will help to inform positive practices. It ensures the training programme is underpinned by insight to deliver the best outcome for change.