Antibiotic prescriptions in dentistry increase by almost 20%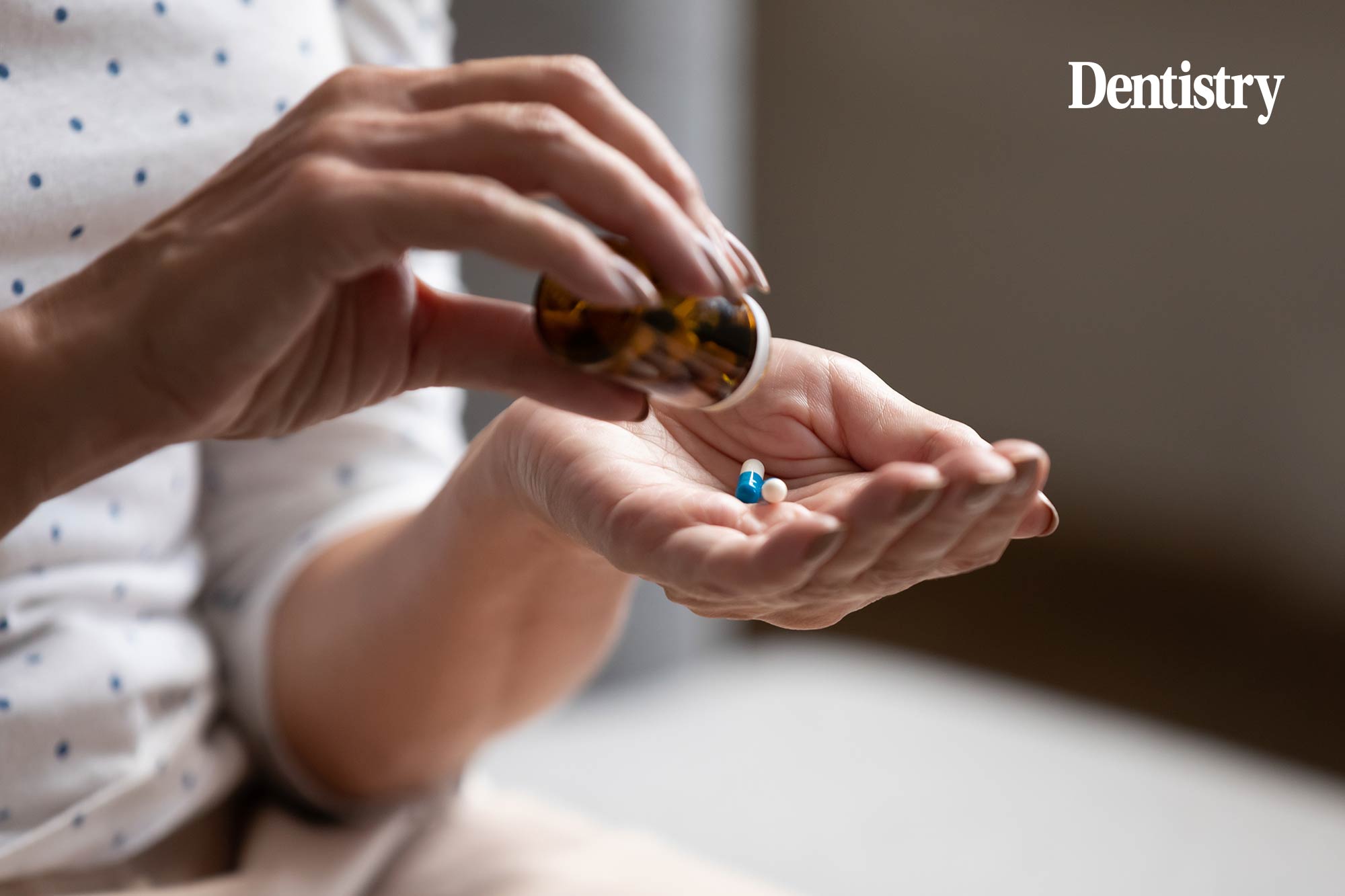 Dentistry alone witnessed antibiotic prescriptions increase by almost one fifth last year, latest figures show.
But this comes after staff were advised to adopt an 'AAA' model during the UK's first lockdown – advice, analgesics or antibiotics. Patient volumes plummeted, falling by more than half in 2020.
Now the English surveillance programme for antimicrobial utilisation and resistance (ESPAUR) report shows that 2020 interrupted the decline in antibiotic prescription.
It has steadily decreased within the NHS from 2016 to 2019 (0.16 and 0.13 items per 1,000 inhabitants per day respectively). This amounts to an 18.4% drop.
However the pandemic reversed the trend. Instead it sparked an increase of 17.6% (from 0.13 to 0.15 items per 1,000 inhabitants per day).
Avoiding use
Primary care general practice accounts for 84.2% of prescribing per 1,000 inhabitants each day. This was followed by dentistry at 10.3%.
Groups such as the British Dental Association (BDA) are urging the government to help patients access care. They hope better access will help to avoid the prescription of antibiotics as a 'placeholder'.
It is estimated that antimicrobial resistance (AMR) will lead to 10 million deaths per year – more than cancer and diabetes combined.
BDA chair Eddie Crouch said: 'Antimicrobial resistance poses an even greater threat to human health than COVID. Sadly, the pandemic has wiped out years of progress in bringing down antibiotic use in dentistry.
'Placeholder prescriptions are now filling deficits in access and time, which the government has chosen not to factor in. Ministers have a responsibility to help dentists turn the page.'
Health warnings
This comes as UK health officials warn of an impending crisis of antibiotic-resistant infections if we do not act correctly following the pandemic.
Experts urge the public to stay at home if they feel unwell. They add that taking antibiotics only increases risk in the future.
Dr Susan Hopkins, chief medical advisor at the UK Health Security Agency, warned that resistant infections will 'rise once again' if the country does not act responsibly.
---
Follow Dentistry.co.uk on Instagram to keep up with all the latest dental news and trends.