London buses transformed to provide dental care for homeless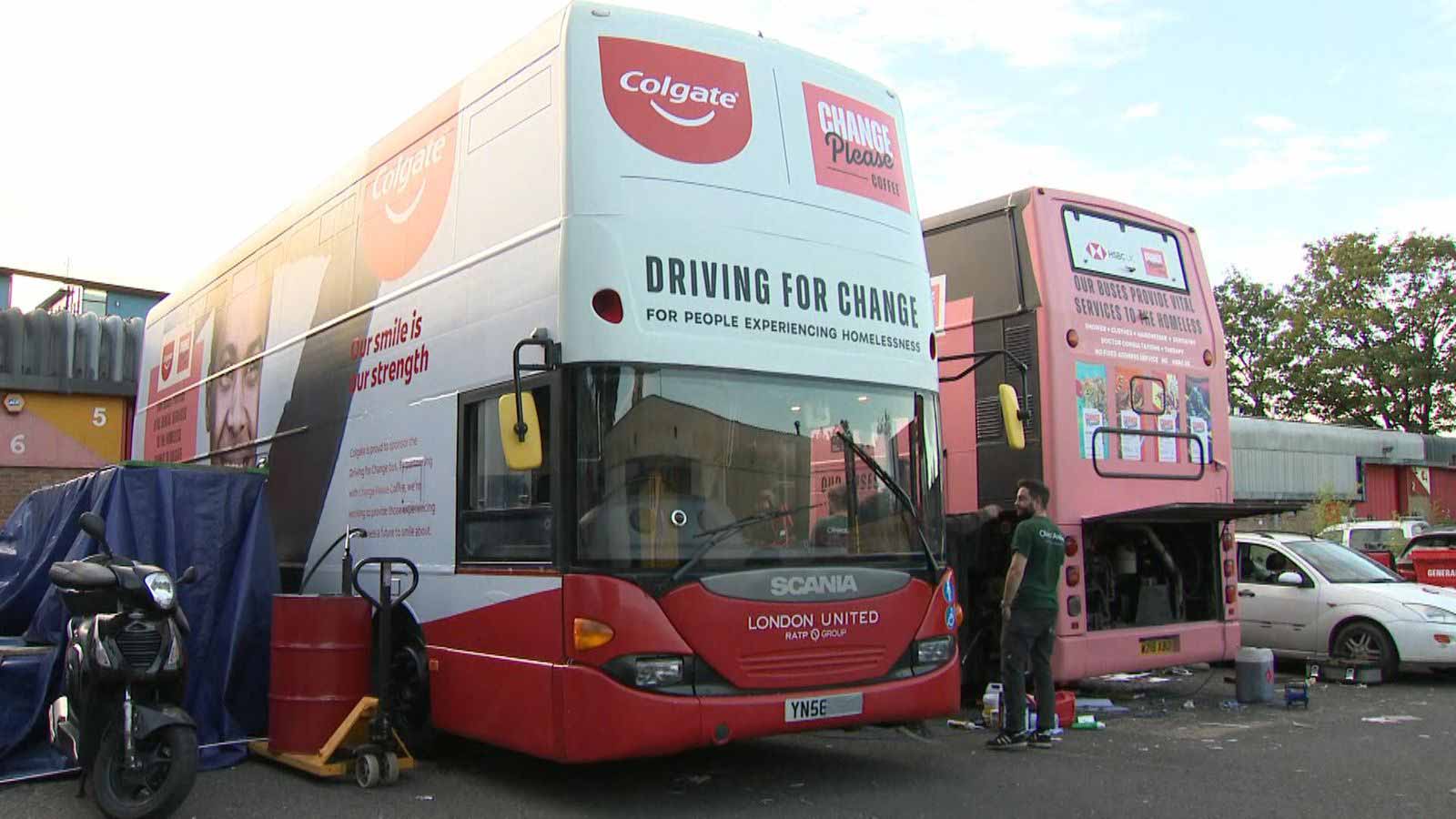 Two London buses are now kitted out to help those who are homeless access vital services as the winter starts to roll in. 
The new initiative, Driving for Change, transformed the buses to aid the wellbeing of rough sleepers in the capital.
From dental treatment and GP appointments to hot showers and haircuts, it is hoped it will help change the lives of those most vulnerable.
Launched in line with World Homeless Day – which took place yesterday (10 October) – the scheme was kicked off by Change Please, a coffee shop and social enterprise.
The team banded together with Community Dental Services CIC to fit the bus with a mobile treatment clinic.
Innovations
NEWS: Ahead of World Homeless Day, @MayorOfLondon launches @ChangePlease's three repurposed London buses, providing medical, emotional, financial and even dental support to people sleeping rough across the capital #DrivingForChange pic.twitter.com/kR5GLkjOIP

— Mayor's Press Office (@LDN_pressoffice) October 7, 2021
Lorraine Mattis, who was at the launch last week, is the director of transformation was at Community Dental Services CIC.
'We are delighted to be part of the Driving For Change initiative, bringing much needed oral health care directly to homeless people building on our experience in mobile dentistry and supporting the oral health of vulnerable people,' she said.
'It is fantastic to see social enterprises working together in an innovative way like this to directly address social need.'
Crucial services
It is estimated that around 130,000 households were made homeless following the COVID-19 pandemic.
Cemal Ezel is the founder of Change Please. He said: 'We are thrilled to take this next step in tackling the homelessness crisis in England. The new project in October will help us reach those in need throughout the capital.
'At Change Please we believe in sustainable approaches to ending homelessness. Driving For Change will give the most vulnerable people the opportunity to access crucial services. These can guide and also support them in changing their lives long term.
'We hope to take the project nationwide and then internationally to achieve maximum impact. Discussions around Paris and Los Angeles have also already begun.'
The buses will also help with digital and financial literacy, as well as employment support.
---
Follow Dentistry.co.uk on Instagram to keep up with all the latest dental news and trends.