Children who swim competitively six times more likely to have dental staining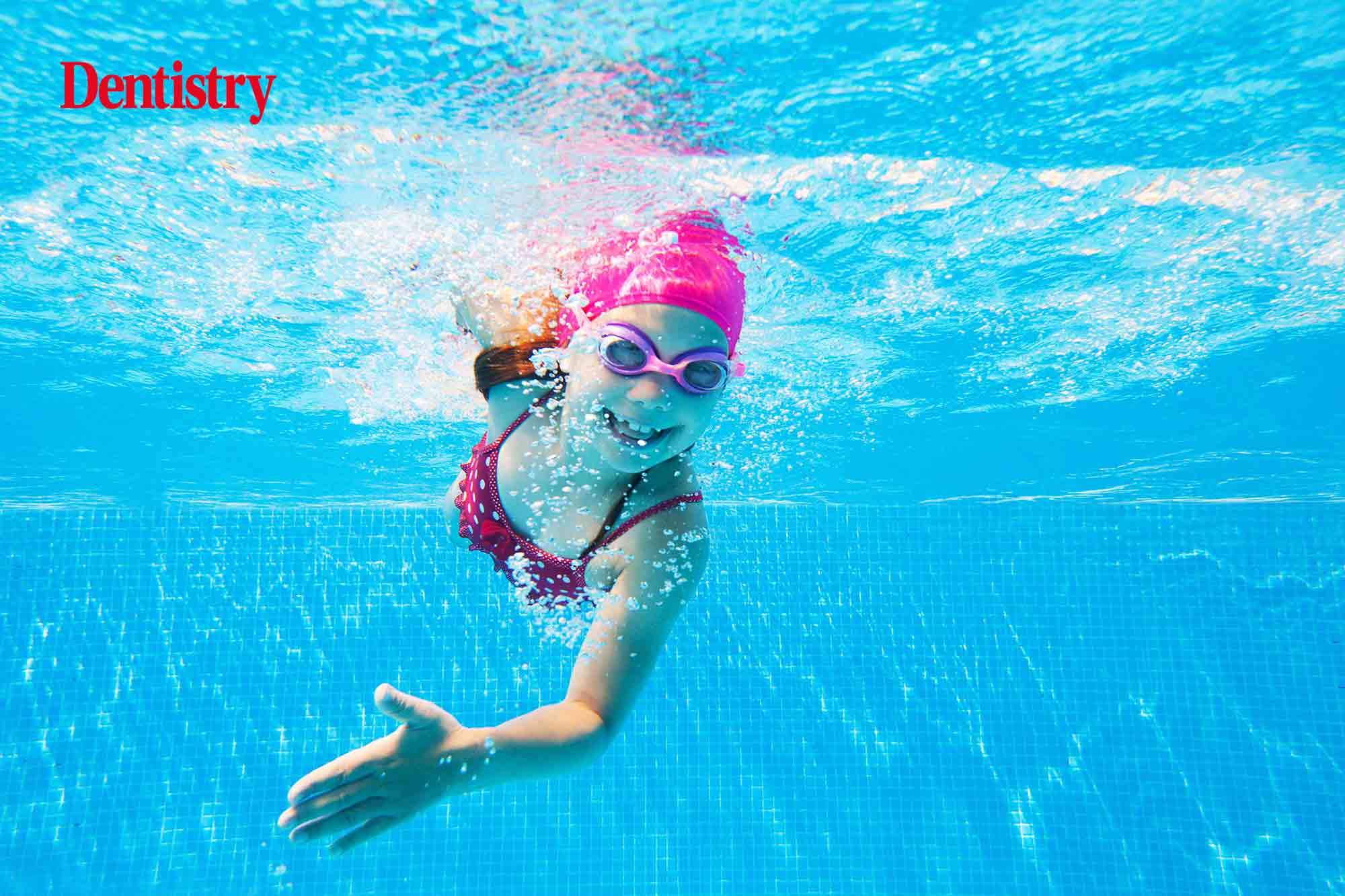 Children who swim at a competitive standard are six times more likely to have dental staining.
This is according to new research carried out by The University of Western Australia.
Around one hundred children who swim were analysed, all between the ages of five and 17 years old.
Chosen from four different Western Australia swimming clubs, participants were asked to complete a questionnaire.
Greater staining
The study included questions on oral hygiene, swimming frequency and external factors such as diet.
Intraoral frontal photos were take of both the canine and incisor teeth. These were then analysed and a Global Stain Index Score was determined by three independent assessors.
Compared to a control group of age-matched non-swimmers, the staining was significantly greater in swimmers – 82.2% compared to 44%.
Smile avoidance
Dr Jilen Patel headed up the study at the university and supervised other members of the team.
He concluded that dental staining can have a significant impact on the swimmers' lives.
'The results showed greater cumulative time swimming was associated with greater stain intensity and that this staining was unrelated to oral hygiene or factors like diet,' he said.
'The researchers found this had a negative effect on the young swimmers' quality of life, with dissatisfaction with smiling and smile avoidance greater in the children who had greater staining.'
The results, the researchers hope, can help to inform both dentists and parents.
Dr Patel added: 'Further research is focused on understanding the exact causes of the staining, whether it be chlorine levels, pool pH or salivary composition.'
The study was completed by a team of three doctor of dental medicine (DMD) students.
The DMD is an entry to practice a degree to become a dentist. Yet it also involves the opportunity to undertake research.
---
Follow Dentistry.co.uk on Instagram to keep up with all the latest dental news and trends.