Last chance to book as specialists clash in dental debate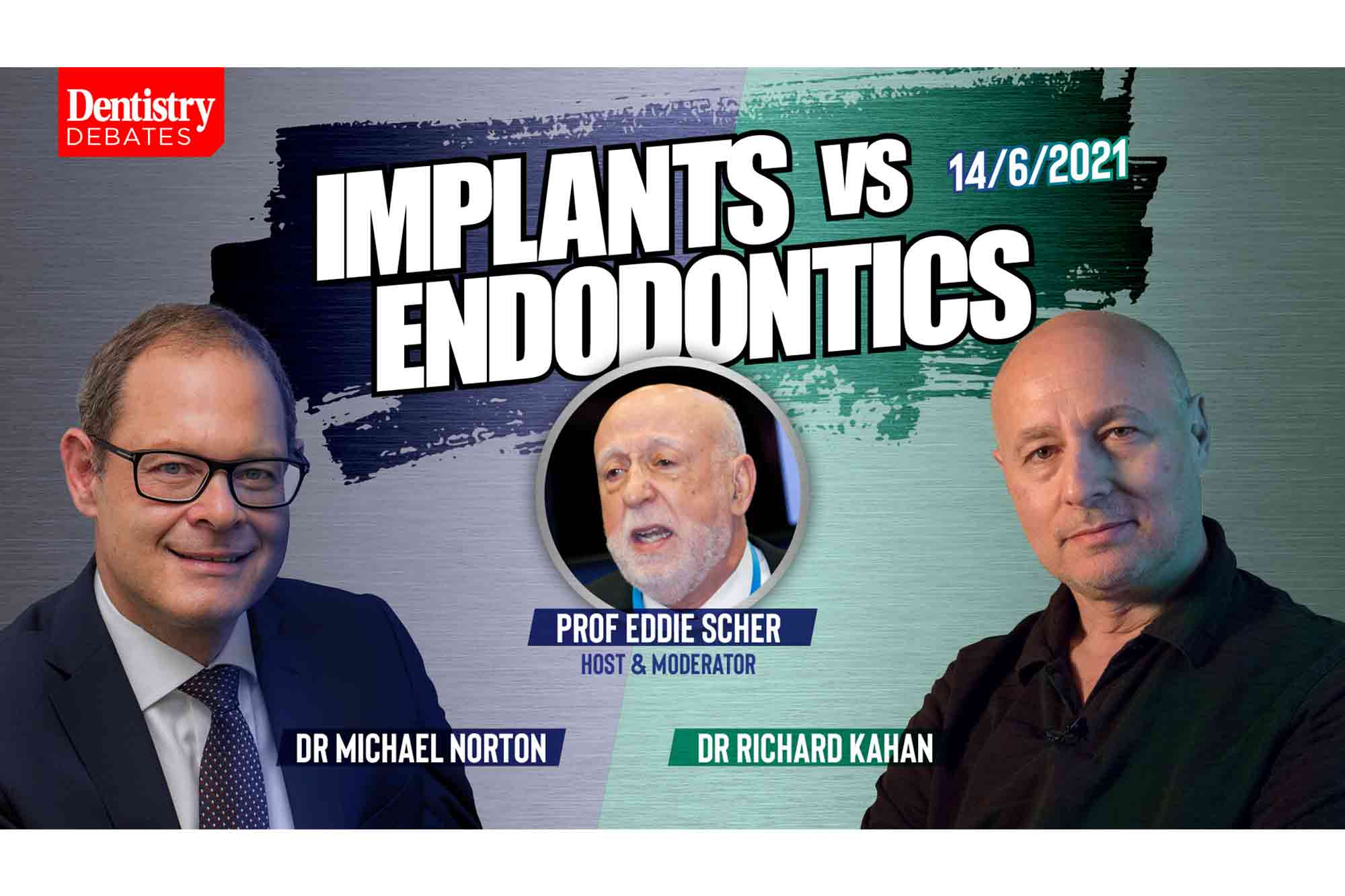 Places are still available for Dentistry Debates, the chance to see some of the UK's leading clinicians duke it out online to answer the question of which treatment is best: endodontics or implants.
The webinar will play host to the clash of the experts. Michael Norton and Richard Kahan will battle it out to prove their modality's superiority.
Hosted by Professor Eddie Scher, the event promises plenty of engaging discussion, clinical hints and tips. As well as some seriously thorny treatment planning conversations.
What's more, the audience can share their own opinions as the debate unfolds. There are interactive features that make the most of Dentistry's new online platform, Dentistry Webinars.
When to save a tooth and when to replace it
Professor Scher, the evening's host and moderator, says: 'I'm really excited about the debate.
'The tension over when to save a tooth and when to replace it is one that's been felt by the dental profession for many years. But when we get into complex treatment needs, made even more challenging by patient factors, it's not always easy to know the best path to take.
'I think we're all going to find our assumptions challenged and the dark corners of our knowledge illuminated by what our speakers can bring to the table.
'Richard and Michael are among the finest in their field. If anyone can shed some light on what treatment is most appropriate in tricky situations, it's these two.
'What's more, we're also getting audience involvement in a way that you just can't do at a live event. I'm really looking forward to seeing that. All in all, I think this is going to be a really valuable and interesting educational event.'
---
The event is completely free to attend. Sign up at www.dentistry.co.uk/webinars.