Teeth4life – your OHI in the patient's pocket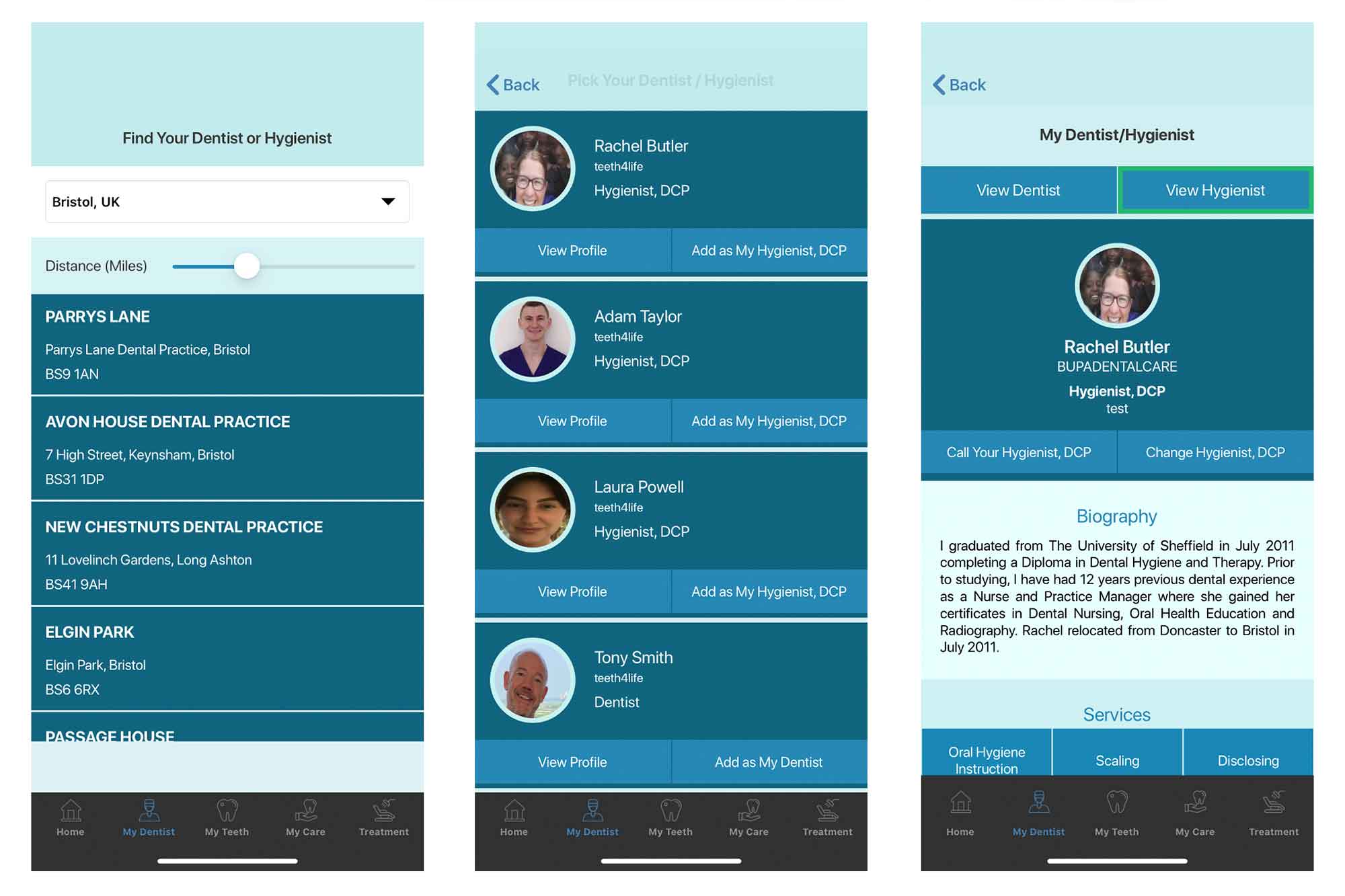 We speak to Tony Smith about his new app, Teeth4life, designed to offer bespoke free oral hygiene instructions to patients away from the practice.
What is Teeth4life?
Teeth4life is an Ehealth product. It's a free resource available now to download on the app store and Google Play.
It protects us with the data stored on our dental software, and promotes our services with a customised profile.
It has a scoring system to monitor oral hygiene and has a notification centre. These ideally, following your advice, support patients in creating and maintaining good oral health.
It encourages the user to take ownership of their health through gamification.
The default advice should recommend a monthly reminder for oral cancer and get in the general habit of self-monitoring health.
Never have we been more aware of the poor outcomes if our general health is poor. General health is directly linked to oral health, so why not also use this opportunity to educate them on preventing the world's most common disease?
You can customise the app for free via the supporting website care4teeth.co.uk.
The public can select your details from the My Dentist section and personalise it for themselves and their family in the My Teeth section.
Please give us your background, how did you come to creating this app?
I was lucky as I moved to Anglesey when I was six and went to a comprehensive school.
None of my 26 cousins did, and I was the first to take A levels, partly because I was too young to leave.
I'm the only one to go to university where I could have studied science, which was my strength, but instead studied dentistry. I remember my dad stating: 'But dentistry is a profession' and back then, I wanted a job.
I liked the idea of being my own boss, helping people, and never having to be on call or open a book after qualifying, unlike doctors. It was a long time ago!
As a profession, we have ethical and moral obligations and need to warrant the public's trust at large. I am concerned that, like many professions, we are being hijacked by big business.
Technology changes, and while the now redundant iPod carried 10,000 songs in your pocket, any smartphone can have you in your patient's pocket. Well, at least your advice.
I approached a few dental app companies, but they used basic retail templates. Many large companies have apps, but in the main as a vehicle to sell only their products. There wasn't an impartial one that covered most aspects of preventive dentistry.
So eventually, I thought I'd make my own.
It has taken a while because the first app company I was going to have joint venture with wanted to charge the public, which would create a hurdle for the public I was trying to engage with.
I eventually designed an app that as a dentist I would find useful. And eventually I used a small company to produce it, while I gradually taught myself to make videos, via Youtube.
Who is the app for and what dental practice would benefit from this?
The app is for two main groups. It's a template for individual dentists and hygienists who can register and learn how to promote and protect themselves.
It is also for the public, our patients, and the 50% of adults who rarely see us. They may contact a dentist registered on the app after downloading and using the app themselves.
It can easily be shared using social media links on the user's phone.
The embedded short video animations are for the public. Few of us read pamphlets anymore.
If you don't like the audio or content, I advise on how to change the video content yourself using the supporting Teeth4life Youtube channel, and email your patients directly.
Lots of my original videos are there, but the recent feedback was animations with audio work better.
How do patients react?
Better if they have a smart phone, but often more elderly patients downloaded it on tablets at home.
I have good responses to email links I've sent in the past.
For children I'd advise on disclosing teeth at home, and taking a selfie. Or use the habit video section for any desired change in behaviour.
I'd demonstrate where to find the videos on my phone, and where the specific OHI video was. These people have had the same advice for years. But this is a different way to holding a mirror while someone prods around your mouth.
Set up correctly, the app reminds users when to use interdental brushes, rather than have your hygienist ring you just before you go to bed. It reinforces your OHI, as regular as the user allows, for free.
How many practices are using it at the moment?
There are around 350 dentists and hygienists registered on the app in the UK. It has been downloaded a few thousand times worldwide.
The current iteration on IOS version 1.4 has a global location finder.
A year ago, I was in India during their lockdown. I realised quite a few of the public there didn't see a dentist, but they do have smartphones. And most have teeth, so it wouldn't cost anymore for dentists to have the app there, or anywhere else with a signal.
What is the cost to dental practices?
There is no charge for the individual dentist, hygienist, or dental therapist. It will always be available for free in its current form.
I'm well aware that not all dentists can afford the latest Porche. It needs to be free for it to be shared.
In the long term, it would need to generate some income to maintain and improve. There could be a charge to customise the front page, and make it more appropriate to practices.
Anything else you'd like to add?
Bored with Netflix try Denflix? I have recently registered the domain denflix.co.uk to help all dentists as a single go-to resource.
I've started to set it up primarily for foundation dentists as a mobile webpage. There is a gold section for procedures without the limitations on time, materials, and equipment to help everyone improve their specific skill base for free.
Download Teeth4life and press 'squeeze me' on the front page. It explains the pre-COVID tag.
Customise the app for yourself, via care4teeth.co.uk.
---
Follow Dentistry.co.uk on Instagram to keep up with all the latest dental news and trends.