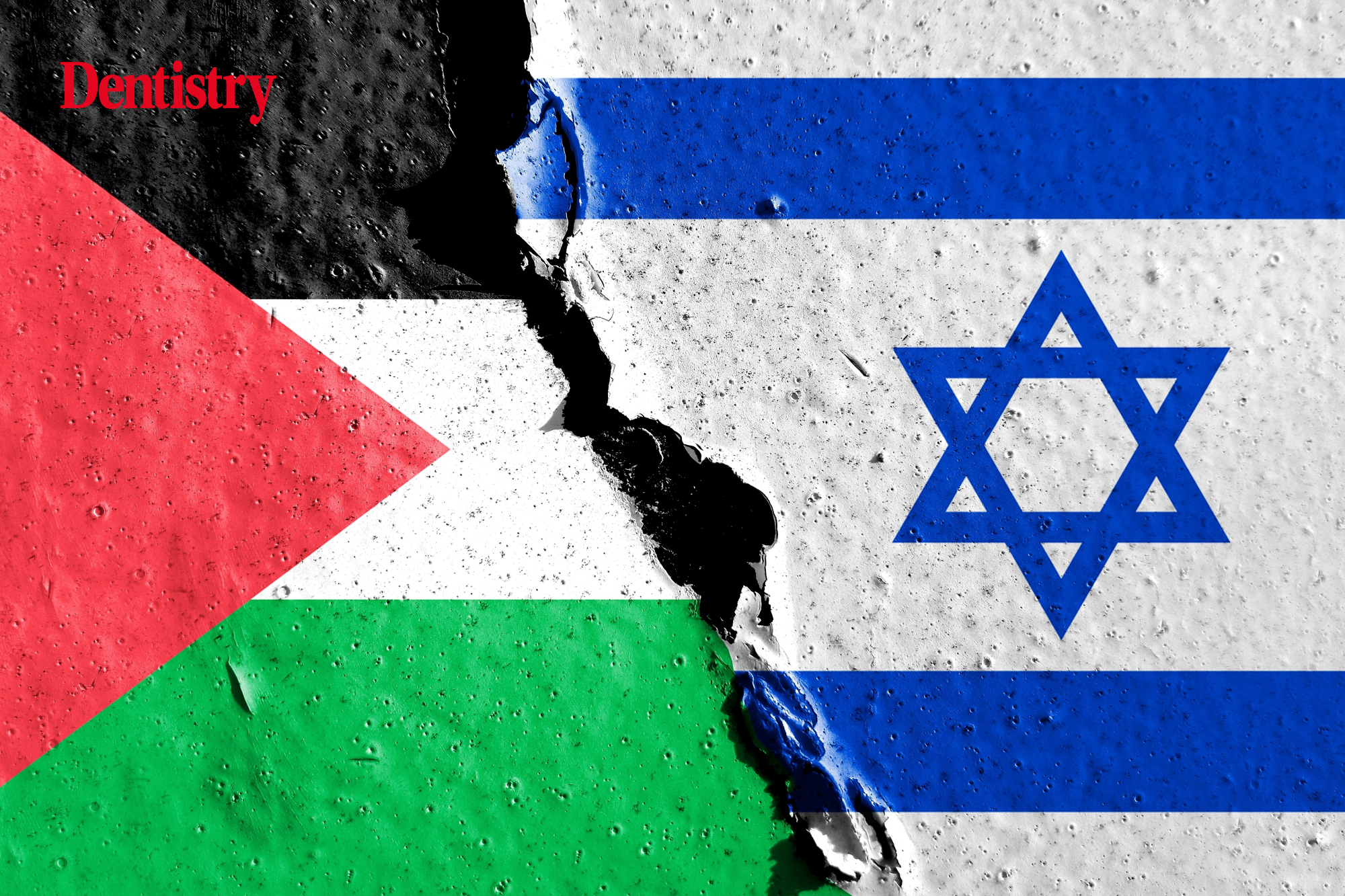 Dentistry condemns the violence and loss of life occurring in the Middle East: our hearts go out to everyone affected by the humanitarian crisis that has unfolded since 7 October.
We are not qualified to comment more deeply on a dispute whose roots go back generations. Where we do feel a need to comment is on our strongly held belief that racism has no place in the dental community. Condemning the actions of Hamas or Israel in this conflict is one thing: extending that condemnation to dental colleagues and posting comments based on peoples' race or religion is completely another. 
We are concerned that both Islamophobic behaviour as well as antisemitism is on the increase. There is proof that this is happening across the globe, in communities outside of dentistry, but we have received evidence that it is making its way into the dental community too. Dentistry does not exist in a vacuum: the aim of this article is to contextualise those incidences and shine a light on behaviours in the UK dental profession.
We are looking for data that quantifies the increase in Islamophobic (or other racist) behaviour in the same way that the survey quoted in this highlights the increase in antisemitism. When we are able to report on that, we will be giving that the attention it deserves, and we would ask people to get in touch to share their experiences in order that we can call this behaviour to account in the same way. 
An escalation in racist behaviour against Jewish, Arab and Muslim communities following the outbreak of deadly violence in the Middle East is spilling over into dentistry. 
Antisemitism and Islamophobic behaviour have increased across the globe since the 7 October attack by the militant group Hamas on Israel and the Israeli government's subsequent response. 
Unease is growing within the dental community that this racism is starting to manifest within the profession itself.
Hate crimes rising
Racism in the UK has spiked since the attack on 7 October. 
London's Metropolitan police have reported a 14-fold increase in incidents of antisemitism, while anti-Muslim crimes in London have more than doubled, with 174 alleged offences reported in October compared with 65 last year.
'The conflict is having a direct impact on London and Londoners, with increasing cases of abhorrent Islamophobia and antisemitism seen in the capital,' London Mayor Sadiq Khan said.
Similar increases are being seen in countries around the world. In the US, Jewish advocacy group the Anti-Defamation League reported that antisemitic incidents had risen by about 400% in the two weeks following Hamas' attack. 
Meanwhile, the Council on American-Islamic Relations saw a 182% jump in requests for help from Muslims across the US in the same period. 
Former US president Barack Obama has called for compassion and tolerance, saying: 'In dealing with what is an extraordinarily complex situation where so many people are in pain and passions are understandably running high, all of us need to do our best to put our best values, rather than our worst fears, on display.'
Dr Salman Waqar, the president of the British Islamic Medical Association, wrote in a letter to the British Medical Journal (BMJ): 'Our community's connection to Palestine is deeply-rooted, long standing, and transcends ethnic and national affiliations. For many among us, this connection extends beyond familial ties and is deeply entrenched in the shared struggle against post-colonial legacies that resonate with communities hailing from former Commonwealth nations.
'We recognise that others will have other perspectives to share on the conflict, and passionately so. At a juncture where expressions of free speech and calls for a ceasefire face being censored, it is essential to acknowledge and respect diverse perspectives.
'This open discourse is crucial for fostering understanding and working towards a sustainable resolution for this decades-long conflict which has deprived peace to many generations of Palestinians, Israelis, and their advocates overseas.'
Dr Waqar was responding to an article in the BMJ that called for the 'horrific escalation of violence' to end, citing the loss of life to healthcare workers in Gaza and calling for 'immediate resolution of its settler colonial root causes'.
Antisemitism in dentistry
The dental community is not immune to the tensions. 
A survey of UK Jewish healthcare professionals found that 95% felt their mental health had been adversely affected by to the rise in antisemitism. 
The survey reports: 'The source of these antisemitic incidents for 70% of these professionals is within their own circles – their healthcare colleagues, indicating the problem exists within the very heart of the healthcare community.' 
Carried out by Dr Joseph Greenwall-Cohen in conjunction with Jewish dental fraternity Alpha Omega, the survey found that almost three quarters (73%) of respondents have experienced at least one antisemitic episode in the last month. Nearly half (48%) said they had begun to feel unsafe in clinical settings. 
Dr Greenwall-Cohen said: 'Whilst there are many supportive colleagues and environments, trust and collaboration within a healthcare team is paramount. To think that less than a third of us feel safe around our colleagues is a testament to the severity of anti-Jewish racism at this present time and highlights the need for this to be resolved urgently. 
'It's important to emphasise that this isn't an isolated or minor issue but rather a widespread concern affecting a significant portion of Jewish healthcare practitioners and without acknowledging the scale, effective countermeasures cannot be implemented. Now is the time for tolerance, kindness and professionalism across all work settings.' 
---
Follow Dentistry.co.uk on Instagram to keep up with all the latest dental news and trends.