Combining your NHS and private pension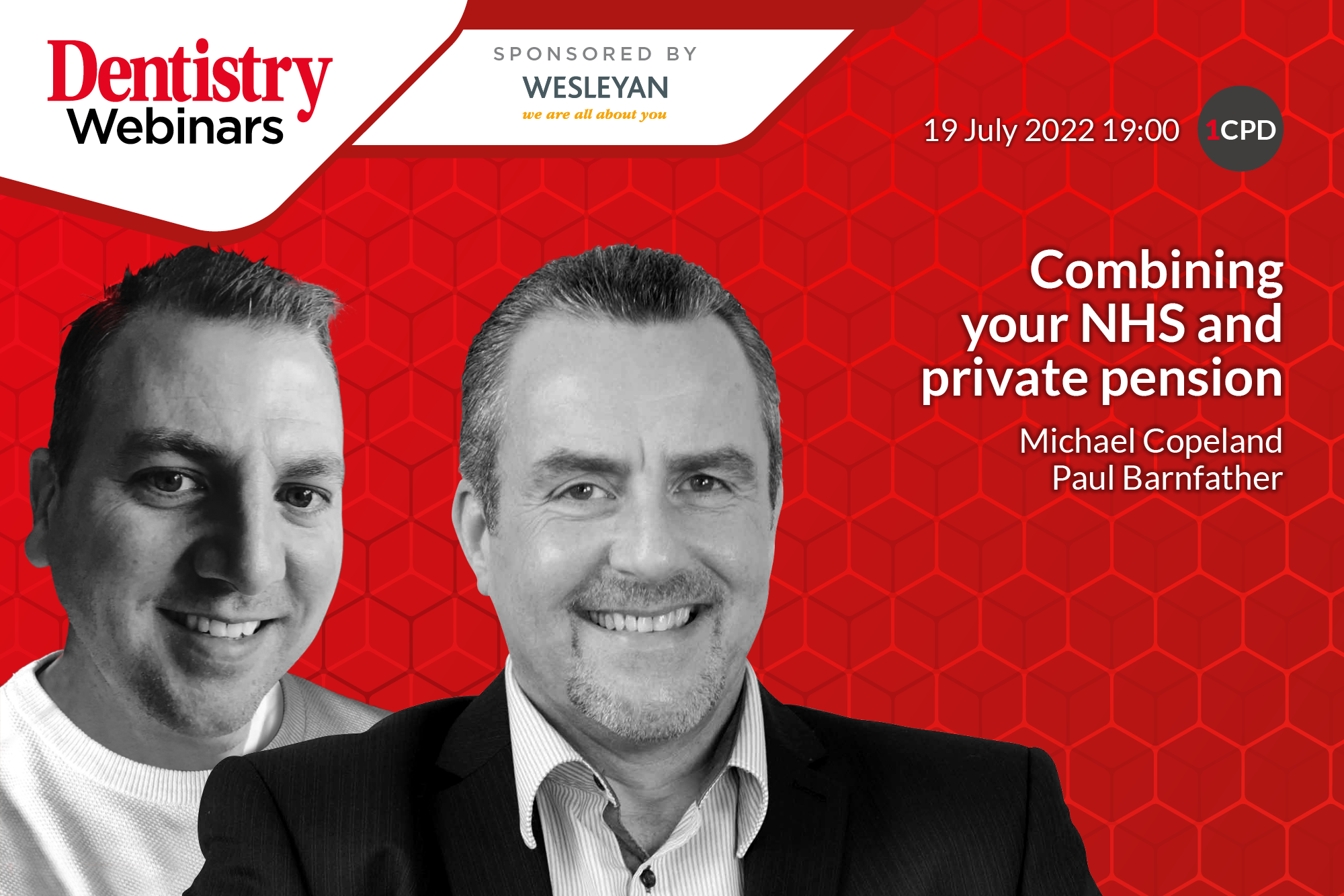 Join host Michael Copeland and panellist Paul Barnfather as they discuss combining your NHS and private pension on 19 July 2022 at 7pm.
Dentists – if you are thinking about retiring from dentistry then there's a lot of financial aspects you need to consider and explore.
This insightful webinar will cover the key things you need to think about and to make a successful transition.
Learning outcomes
An overview of the NHS pension scheme
The Mccloud (pension age discrimination) case and how it affects you
Accessing private pensions
Utilising lump sums/maximising tax allowances.
Michael Copeland
Michael Copeland is a senior area manager with Wesleyan joining in 2004, following a career as a senior financial consultant working largely in the corporate sector.
For 10 years, he managed a team of specialist financial consultants working solely with dentists and dental practices.
Since 2015, Michael has managed a team providing specialist financial advice to GPs, doctors and dentists.
Paul Barnfather
Paul Barnfather has been a specialist dental financial adviser with Wesleyan Financial Services for over seven years.
He has worked for an additional 10 years in various roles at Halifax, Lloyds and NatWest.
Paul has a wealth of experience working with dental professionals offering tailored advice to meet their needs.
---
To register for this webinar, simply visit www.dentistry.co.uk/webinar.
Catch up with previous On Demand webinars:
Follow Dentistry.co.uk on Instagram to keep up with all the latest dental news and trends.