Getting into implant dentistry – how to choose a course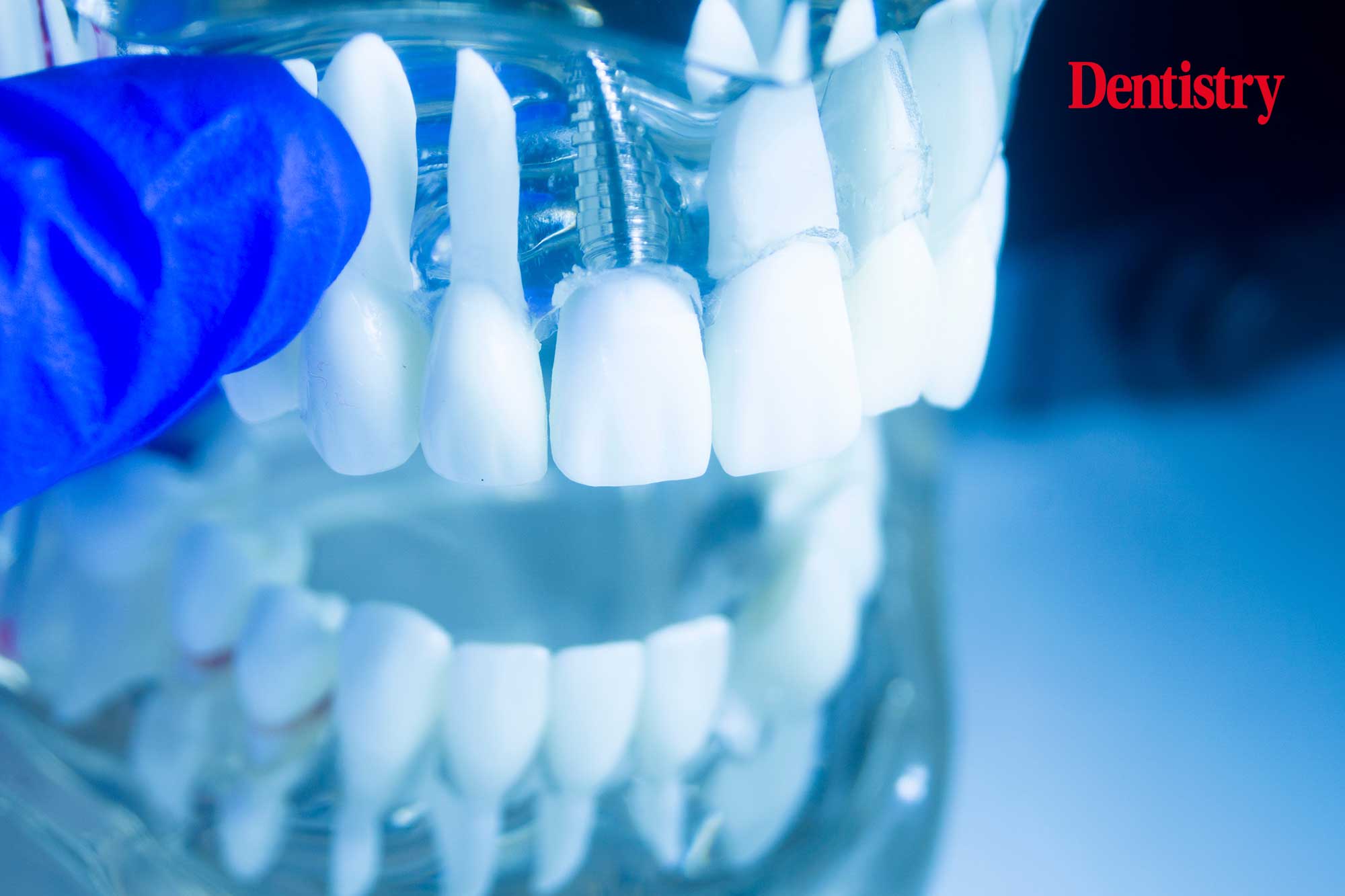 Aly Virani and Aston Parmar work together at North Cardiff Dental & Implants. Aly's clinical practice is restricted to surgical implant dentistry whilst Aston's sole focus is on complex restorative dentistry with a particular interest in dental implants. They have had very different journeys in reaching this point and are sharing the advice that they wish that they had at the beginning of their careers.
Aly started his career in implant dentistry by attending study clubs. They were run by various implant organisations and doing a lot of self directed learning.
He was working in a practice where he believed he was receiving mentorship and learning from more experienced colleagues.
In retrospect, despite the generosity of these colleagues in sharing their time and knowledge, he wasn't receiving true mentorship either.
He went on to take his exams and gain a diploma in implant dentistry from the Royal College of Surgeons of Edinburgh. But this didn't include any structured theoretical didactic teaching, just exams.
He has therefore decided to do a masters in implant dentistry with Ulster University, which he will complete later this year.
As well as mentoring less experienced colleagues locally and nationally, Aly is a visiting lecturer on the 'Practical Implantology' course. This is an independent year-long implant course for dentists who have no previous experience in implant dentistry and who want to be able to safely and confidently carry out clinical procedures by the end of the programme.
What would Aly keep the same if he were to repeat his implant journey?
His best decision was to wait until he has more experience with clinical implant dentistry before undertaking his masters degree. He has gained so much from it by doing it again later.
Also, gaining qualifications with his RCS diploma has made a difference with indemnity and with receiving referrals from colleagues.
He is glad to have been involved with both the Association of Dental Implantology (ADI) and the International Team for Implantology (ITI). He has learned so much from their study clubs and events. But more importantly, all of his greatest advice and opportunities have come from the network of colleagues through these organisations.
What would Aly change?
He wishes he had enrolled in a well-structured course at the beginning instead of relying on colleagues. This lead to more practical surgical learning and to true mentorship. Something he feels may make an implant journey much easier.
Aston's background
Aston's implant training began with a year-long independent course local to the general practice that he was working in.
Since graduating from Leeds Dental School, he enrolled in a series of courses that did not lead to qualifications. Instead, he carefully chose courses that have a strong focus on enabling him to improve the type and quality of clinical procedures that he could offer to his patients.
His chosen implant course enabled him to provide his patients with advanced implant treatments that included bone grafting.
Although the programme was willing to provide delegates with patients, it was recommended that you bring your own. The course tutor also supported Aston with unlimited access for questions and guidance afterwards.
He bought a 'bundle' (including implants and surgical equipment) from the implant company that was sponsoring the course. His patient list knew him well enough and for long enough to trust him to provide them with implant care. He was off to a flying start.
What were the pros of Aston's course?
The course was local to where he was working so Aston could take his patients onto the course for treatment. This also meant that he gained experience in consenting patients and discussing options with them, which he wouldn't have done for patients that were provided by the course
He completed 11 cases, which is more than you might do in some implant MSc programmes
The one-to-one practical teaching was excellent and Aston felt well prepared to perform surgery.
What were the cons of Aston's course?
Aston was underprepared for the theory of implant treatment planning and has had to learn this vital aspect since then
He gained no qualifications and may have to do so in the future
Although he was supported by his tutor through his clinical cases, in retrospect he didn't receive mentorship in its true sense. Courses can often end up being feeders for referral practices. Not necessarily by design but sometimes because it is difficult for tutors to put the resources into providing true mentorship.
Aly and Aston both agree that the best time to start off in implant dentistry is when you are in a position to carry out these treatments for patients immediately; that means having the right patient base in the right practice so that you are practising what you learn as you go.
They would also encourage you to take your time in committing to an implant system, before investing heavily in the first one you experience. 
Finding the course that's right for you (and this may vary for different people) involves examining the following aspects of a course:
Theory: a sound, structured learning platform from which to construct and carry out treatment plans
Practical teaching: to learn how to manipulate soft and hard tissues efficiently and effectively
Patient contact: number of patients provided by the course (if necessary), especially if you are travelling a long way
Qualifications: becoming more important for indemnity, patient confidence and perhaps your own satisfaction!
Mentorship: the most important aspect.
Mentorship
The Standing Committee on Postgraduate Medical and Dental Education defines mentorship as: 'The process whereby an experienced, highly regarded, empathic person (the mentor), guides another individual (the mentee) in the development and re-examination of their own ideas, learning, and personal and professional development.
'The mentor achieves this by listening and talking in confidence to the mentee.'
This relationship is more than just clinical advice and goes both ways. The ADI suggests that mentors should have at least five years of clinical experience. As well as carried out at least 250 implants and have postgraduate qualifications or at least 75 hours of verifiable implant-related CPD.
'Training Standards in Implant Dentistry', published by the FGDP in 2016 explains that teaching should be carried out with a suitably trained and experienced clinician acting as a mentor.
Therefore, it is important for many reasons to ensure that the mentor you find ticks all of these boxes. They must also be willing and able to connect with you as a person.
And finally, enjoy your training.
Go to courses and CPD events with equally qualified and passionate colleagues so that you can share the experience. Reflect on your learning together so that you can implement the knowledge in your clinical practice immediately.
It is a privilege to have some involvement in this complex, constantly changing world of implant dentistry.
And remember – you don't have to love or be good at all of it. Like Aston and Aly, you can find the aspects that each of you enjoy and then team up to provide your patients with the best possible experience.
It will lead to the best outcomes and you will best enjoy your careers this way.