There is so much competition for patient's money, is this the right time to expand?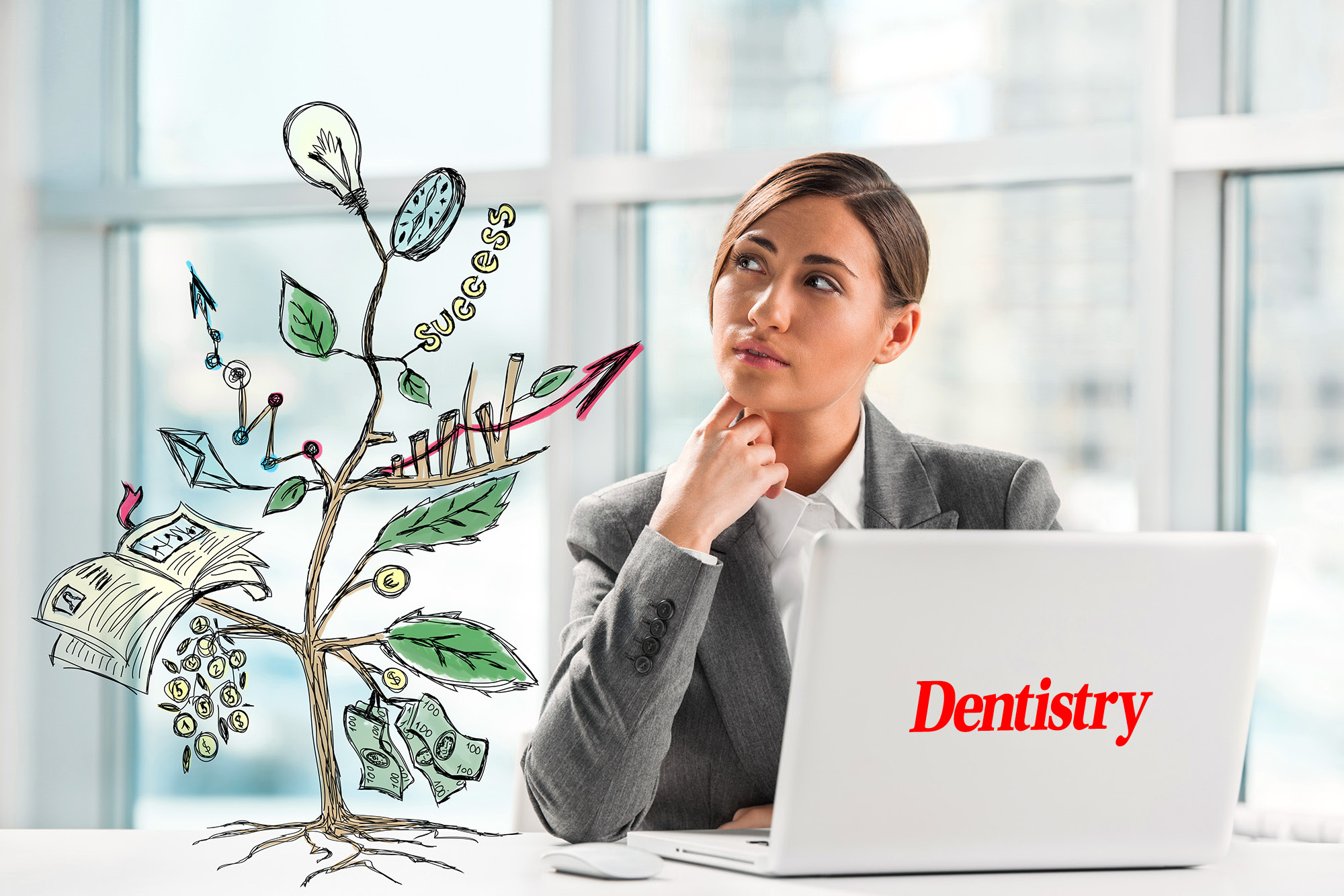 With expansion the word on many practice owners lips as they look to grow in 2021 and beyond, Ashkan Pitchforth explores whether now is the right time.
Both George Bernard Shaw (1856–1950) and Senator Robert F Kennedy (1925-1968) respectively quoted: 'Some men see things as they are and say, why?; I dream things that never were and say, why not?'
When there is so much competition for patient's money, why would now not be the right time to expand?
Key questions need asking; what form does expansion take? What are we trying to achieve with expansion? Are we, as a group of practices, increasing the number of sites or increasing the number of services offered within those sites?
Intrinsic or extrinsic expansion?
Expansion is intrinsic or extrinsic. Intrinsic expansion has limitations and we can describe as logarithmic growth.
Logarithmic growth curves increase quickly in the beginning, but the gains decrease and become more difficult as time goes on. There is only a limited number of surgeries within one building; a limited number of hours to perform services; and a limitation to the population size that are willing to travel to the practice for treatment.
Extrinsic growth is rather exponential in nature, with no limitations providing finance for growth is not a limiting factor.
Whilst in most forms of life, such as training and fitness; literacy and language proficiency takes the logarithmic growth form. Only true business expansion takes an exponential route.
Most practice owners will undertake an intrinsic logarithmic growth to their single site practice; whereas only an entrepreneur will battle through blood, sweat and tears to undertake an extrinsic exponential growth route.
The key question though is; is it daft to expand extrinsically during a period of economic downturn?
COVID-19 impact
We need to examine what businesses have done well during this period of COVID-19.
The Office for National Statistics (ONS) October 2020 Retail Sales Publication reported that online sales reached: 'Higher than usual levels over the course of the pandemic'.
Online purchases represented 28.5% of total sales in October 2020 compared with 20.1% in February 2020.
This mainly related to clothing and items to improve appearance. Sales of electrical household equipment, furniture and lightning, and games and toys saw a decrease.
This all points to the physiological impact COVID-19 has had on the population.
Whilst you might imagine staying at home may discourage improvement to ones' appearance, this is far from reality. Being less busy and able to access household mirrors more often, means one is constantly analysing their appearance. Thus patients/ consumers are more likely to spend money on something that is bothering them from a cosmetic point of view.
This will thus ensure patient flow into practices will remain high and there is less of a battle for patient's money.
This patient flow is confirmed from the NHS Dental Statistics Review, NHS Dental Statistics publication 2019 and 2020.
Around 21.8m adults were seen by an NHS dentist in the 24-months up to 31 December 2019. That equates to 49.6% of the adult population. This is in comparison to 19.7m adults who were seen by an NHS dentist in the 24-months up to 31 December 2020. That equates to 44.5% of the adult population.
Despite a worldwide pandemic, there was only a 5% decrease in adults attending the dentist.
NHS expansion
Moreover, in the review Global Impact of COVID-19 on Weight and Weight-Related Behaviours in the Adult Population: A Scoping Review (Chew and Lopez, 2021), almost one-half of the respondents gained weight during the COVID-19 pandemic.
Among articles that examined weight gain, it was reported alongside a 36.3% to 59.6% increase in total food consumption. This would imply increased potential risk of damage to existing restorations from foods such as toffees/hard chocolate/extremes of hot and cold.
This will then subsequently increase demand to see a dentist.
Also, let's not forget about NHS contract expansion.
With a limited number of NHS contracts in the UK, expansion of a group simply involves acquiring an existing goodwill base where patients are currently spending their money. We are not trying to entice patients away from other practices or even encourage new patients to attend. But simply encourage the existing base to return.
With lower targets (45% and 60%) this means (albeit taking into account abatement costs) we only need a smaller percentage of patients to attend to keep our NHS income stable.
Nonetheless, as per all businesses, this goes back to the Pareto principle, named after Italian economist Vilfredo Pareto. In 1906 he found that 80% of the land in Italy was owned by 20% of the population.
In relation to the dentistry business, 80% of your income is generated by 20% of your patient base. We thus only need a small number of our patients to drive our continued sales. Hence competition is reduced.
Creating value
Finally, patients will buy benefits if they see the value in what you present to them.
With healthcare, and especially with a healthcare professional, informing patients what needs to happen will encourage patients to spend their money.
With the majority of readers of this article being dental professionals, we forget the impact our status has on patients.
Imagine if a consultant neurosurgeon advised you to purchase a special foam pillow to apply less pressure on your frontal bone as you slept; informing you that without such a purchase, the future impact is significant. You would almost certainly purchase this item.
This highlights the impact a dental professional can have on ethical selling within their surgery; presenting all forms of options to patients and guiding patients into the best choice based upon patient factors.
To finish, I will leave you with the saying: 'The wolf on the hill is never as hungry as the wolf climbing the hill'.
If you chose not to expand despite possible limitation factors, someone else will and will soon reach or surpass your heights of success.
---
References
Chew and Lopez (2021) Global Impact of COVID-19 on Weight and Weight-Related Behaviours in the Adult Population: A Scoping Review. Int J Environ Res Public Health 18(4)
Follow Dentistry.co.uk on Instagram to keep up with all the latest dental news and trends.